Elephant Tales
Fair 2016 (Volume 6 Issue 3)
Defend the Constitution NOW
Before It's to Weak to Defend You!
---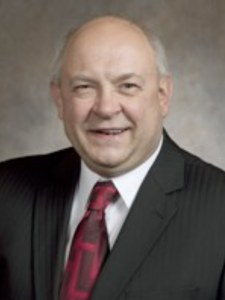 Friends-
The Fifth Amendment of the Constitution states that no person shall "be deprived of life, liberty, or property, without due process of law". Unfortunately, under modern processes of civil asset forfeiture far too often due process rights are ignored. Wisconsin statutes dictate that in forfeiture cases, the burden of proof need only be: "satisfying or convincing to a reasonable certainty by the greater weight of the credible evidence that the property is subject to forfeiture" (961.555(3)). This standard is far less then probable cause and does not require a conviction prior to forfeiture.
Civil asset forfeiture allows law enforcement agencies to seize money and property that they suspect is being used to commit a crime, or the profit from a criminal activity. Under current Wisconsin law, however, law enforcement does not need to convict or even charge the owner of the property with a crime to make these seizures. Property can even be seized from people who are innocent of any crime and had no knowledge their property was con- nected to a crime
That is why I am proud to be the lead author of AB 537 which reforms the civil asset for-
feiture process in Wisconsin to maintain the private property rights of innocent citizens. The bill is modeled on legislation recently enacted in New Mexico. It reaffirms due process protections for Wisconsin residents
by creating the following safeguards:
Requires a criminal conviction before a forfeiture proceeding can begin.
Requires that the property forfeited is proportional to the crime committed.
Ends the potential "policing for profit" incentive by specifying that the proceeds of any seized property be deposited into the common school fund.
Allows innocent owners to get their property back in a timely manner, if they demonstrate they had no knowledge or complicity of the crime connected to the seizure of the crime connected to the seizure.
Closes the "equitable sharing" loophole under which local law enforcement agencies can circumvent state law if they pursue the case with federal authorities.
Increases transparency in the forfeiture process by requiring an annual report be submitted and made accessible by la law enforcement agencies and the Wisconsin Department of Justice, on their seizure and forfeiture activity for the yyear.
AB 537 will enact common sense, bipartisan reforms to safeguard due process and private property rights of innocent citizens, while maintaining law enforcement's ability to seize assets that are proven to be derived from a crime. The growing use of civil forfeiture to act as a revenue stream, instead of a punishment or remedy for a crime, has raised public concerns with this process across the nation. Similar laws have been passed in New Mexico, Minnesota, Montana, and North Carolina. This reform is nec- essary and I plan to continue the fight for this reform next session.
-Warm Regards
Gary Tauchen
---
Vote Mike Gallagher for 8th District Congress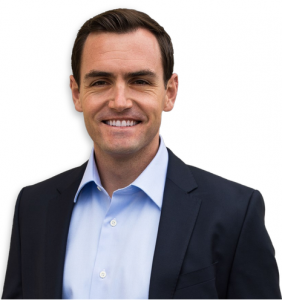 Politicians and bureaucrats in Washington, DC seem more focused on keeping their paychecks and careers than working to address the issues we're facing today. I'm a proven conservative leader who will work each and every day to build a stronger future for you and your family and won't stop fighting for our liberty and American ideals.
Currently, the "People's House" isn't doing the people's work. It's simple: if you don't do your job, you shouldn't get paid. As your representative, I will lead legislation that will not allow members of Congress to be paid unless a balanced budget is passed. Congress should not be a career; individuals should serve and return home. I will push to end pensions for members of Congress, institute term limits, and I will freeze congressional salaries so that Congress will focus on their constituents rather than their paychecks.
When America leads, the world is safer and more prosperous. Sadly, over the last seven years we've aban- doned American leadership, abandoned our allies, and undermined our credible military deterrent. As a re- sult, we are no longer safe here at home. I will reverse the disastrous Obama-Clinton foreign policy of lead- ing from behind and rebuild our military to ensure we deter our adversaries, destroy radical Islamic terrorism, and stand with our allies, especially Israel. We must demonstrate to the world there is no greater friend, no worse enemy, than the United States of America.
It's clear that Federal spending is out of control, leaving us with a national debt of over $19 trillion, bankrupt- ing the country and sending the bill to the next generation. To revive our economic strength, I will work tire- lessly to cut wasteful spending, streamline government, and get our economy growing again so we can bal- ance the budget and pay down the national debt. I strongly support a balanced budget amendment to the Constitution and will support one in Congress.
Unnecessary regulations and taxes are reducing wages, killing Wisconsin jobs, and forcing our businesses overseas. Not only do we need more family-friendly tax rates, but we also need to replace our outdated, bro- ken tax code with one that is more modern and simple. We need to cut the lobbyist-written special interest loopholes and lower rates so working families in Wisconsin can keep more of what they earn. I will fight the career politicians and bureaucrats to cut the ever- growing regulations hurting our families, small business- es, and manufacturers.
I am dedicated to preserving and protecting Social Security. Like over 50 million American senior citizens, my grandmothers and great uncle rely on Social Security each month and I've seen the importance of this program firsthand. Social Security is the single most important commitment we have made to our seniors and retirees and we must ensure it remains a secure economic safety-net for generations to come. As a Member of Congress: I will work with leaders from both sides of the aisle to protect Social Security, I will op- pose efforts to privatize the system, and I will push Congress to stop ignoring this critical issue before it's too late.
While I cannot solve all of your problems, my promise is simple: I will never stop fighting on behalf of this district, your families, and in defense of our country. Ten years ago I took an oath to support and defend the Constitution of the United States as Marine—the same oath your next Congressman will take—and I believe my devotion to this oath did not end when I took off my uniform.
The final section of the Armed Forces Code of Conduct reads: "I will never forget that I am an American, fighting for freedom, responsible for my actions, and dedicated to the principles which made my country free." We are in a fight that we cannot afford to lose—a fight for the future of our country and the Wisconsin values we cherish.
Thank you for your support and I ask for your vote on November 8.
Sincerely yours,
Mike Gallagher
---
SENATOR RON JOHNSON TALKING POINTS:
Jobs:
Ron is working for Wisconsin on the issues that matter to them most: jobs, protecting our national security, standing up for veterans, reining in federal spending, and bringing accountability to Washington.
On the issue of jobs, Ron has a clear record of success. He spent decades in the private sector, including 31 years growing good Wisconsin jobs at the Oshkosh manufacturing company he helped build.
He's brought that same perspective to the Senate, working to get Washington out of the way. Ron supports scrap- ping our current tax code and replacing it with pro-growth tax reform that would help lower taxes, eliminate red tape, and create jobs for Wisconsin families.
He also supports regulatory reform to stop federal overreach from killing good Wisconsin jobs. That includes fighting against the EPA's proposed water rule that would allow the Washington bureaucrats to regulate small ponds, ditches, and creeks on private property. The "Waters of the U.S." rule would affect 92 percent of the land in Wisconsin and hurt Wisconsin farmers and families by driving up costs and killing jobs.


National security:
Destroying ISIS: Ron led in calling for a comprehensive strategy to destroy ISIS, including the United States assembling a coalition of international allies – similar to the successful strategy of President George H.W. Bush in the first Gulf War – to invade ISIS territory.
Supporting Terrorist Surveillance: Ron supports having a strong intelligence-gathering capability to make sure law enforcement and our military have the tools they need to help prevent attacks – including those by homegrown and lone wolf terrorists who act alone. He also supports keeping Guantanamo Bay open to help detain and question the worst terrorists we capture.
Winning the Cyber War Against Terrorism: Ron helped pass legislation to deal with the threat of cyber-attacks, and used his committee to examine how ISIS uses social media to encourage terrorist activity all across the globe.
Keeping Terrorists Out: To help deal with foreign threats, as opposed to homegrown terrorism, Ron passed a law through Congress to help keep terrorists out of the U.S. by reforming the visa waiver program that our enemies could use to slip into the country.
Opposing the Iran Deal: Ron not only voted against the Iran deal, he fought for it to be considered as a U.S. treaty, arguing that it was unwise to inject billions of dollars into the world's largest state sponsor of terrorism.


Veterans:

Holding the VA Accountable: Ron has used his position as the chairman of the Senate Homeland Security and Governmental Affairs Committee to find answers after the tragic deaths at the Tomah VA.
Better Health Care for Veterans: Ron has supported and helped strengthen the "VA Choice Act." This bill would allow veterans to access care from private doctors and facilities.
Supporting Veterans in Future Careers: Because of their world-class skills, Ron has hired veterans both when he was manufacturer in the private sector and now in the Senate. He's also helped pass the "Border Jobs for Vets Act" to help veterans get jobs securing the border.
A Strong National Defense: Ron is committed to strengthening our national security. That's why he's supported every National Defense Authorization Act since he's been in the Senate, has called for a comprehensive strategy to defeat ISIS, and he helped pass a law to help keep terrorists out of the U.S. by reforming the visa waiver program.
---
Job Seekers in our Area Should Take Advantage of JobCenterofWisconsin.com
By State Senator Robert Cowles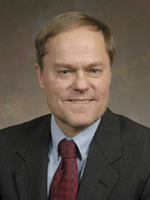 Recently I toured an area Job Center where I met with Job Center staff and clients, and attended an update seminar on the new Job- CenterofWisconsin.com website.
Right now, there is over 88,000 jobs available for hire in Wisconsin! There are thousands of job openings in manufacturing, retail, and health service industries, among tons of other industry sectors. Through the website, jobseekers are able to connect directly with the employers, streamlining the job search process. I hope Wisconsinites will take advantage of this great source, and that it
will help to drive job hirings around the state to fill the jobs that available today.
When I co-authored the legislation to create the Wisconsin Fast Forward program and reform the website (2013 Wisconsin 9), we set a dynamic goal of creating an innovative program that provided job seekers a robust resource. On JobCenterofWisconsin.com job seekers will find that the site is available at no cost to them and is available 24 hours a day. It offers vastly improved usability, targets in- demand careers, and connects employers with job seekers who have skills necessary to fill their openings.
This website can change the way people look for jobs in Wisconsin. The new features utilize advanced skills-matching tools and integrates labor-market information to allow both employers and job seekers to make more informed employment decisions. By identifying a workers' skills and connecting them with jobs where they can utilize those skill sets or get connected to grant-funded job training programs to develop new or refine existing skills, this high-tech and mobile friendly one-step shop for job hunting can change the landscape of Wisconsin's employment markets.
JobCenterofWisconsin.com is a game-changer that is serving as a model around the country as other states are working to emulate this great resource. If you are searching for a job, or are just curious about what is out there, I strongly encourage you to visit the site and create a profile. It may change your life.
---
Make America Great Again!
Shawano and Waupaca Counties' Republican Party Invite you to attend a joint
Fall Dinner
Sunday October 23, 2016
4:00 p.m. social – 5:00 p.m. Dinner Family style-Chicken & Swiss Steak $25.00 per person
Keynote Speaker:
Mike Gallagher
8th District Congressional Candidate
Enjoy an evening of fun and socializing with like minded people and hear from outstanding speakers. Also auctions and raffles will take place.
Northwinds Banquet Hall
1103 N. Main Street Marion, Wisconsin 54950
Reservations for Shawano County call Mike Jesse at 715- 851-3462 or
email mjesse3462@shawanonet.net
Reservations for Waupaca County call Andy Herro at 715-508-1231 or email andy.wcrp@gmail.com
RSVP by October 17, 2016
AAPFB Republican Party of Shawano and Waupaca Countries
---
News from the Lake Country Republican Women (LCRW)
By President Darlene Ross
Here it is the end of August and we have the Shawano County Fair and school starts. The fun days of summer are behind us and the cooler days of fall are right around the corner and I do not want to think of what follows that.
Our next meeting will be October 11th, 2016 at the Season's Restaurant at 5:00 pm. We will start off with eating and socializing. Our speaker to be determined.
Last month we had Sandy Schoen, a Representative from the Veterans Home at King.
This was an interesting evening as we found out more ways to help the veterans and what they have planned for future expansion at the facility and how they help Veterans. As a follow-up of our discussion at the meeting I met today with Bruce Grassman. As a veteran himself he has a soft spot for the care that veterans receive and what he and the radio station will do to help promote helping out the veterans. I will be appearing on the Breakfast Club on October 10th and will try to have with me a representative from the Veterans Home at King. The radio station here in Shawano will be a collection point from gently used and new clothing. Radio spots will be run to advice the public of the veterans needs and even their wants. I have continued to collect clothing from people who are cleaning our closets from people that have lost loved ones recently. Sandy take a car load of clothes with her when she left the meeting and will continue to pick it up as she lives in Shawano County by Pella. At the fair we will also be promoting our cause.
We will be very involved with the fair as we are donating the small gifts that will be given away on the "Wheel of Luck". Thanks to Bruce Grassman who donates the use of the wheel. We will also have shift drawing for a bag with a Wisconsin Blue Book, How a Bill becomes Law, United States Constitution, and other surprises. We will also be signing up "Women for Trump" at the fair booth. Anyone who is supporting Donald Trump can be on this list.
We also have a core group of individuals from the RPSC that have formed SCORE (Shawano County Or- ganizational Republicans) that will head up the campaigns in the county. They will help get the information out to the people of the county.
We have to much at stake not to vote on November 8th. We need to work hard for the Republicans and make sure that they get elected or re-elected as we have to must at stake to stay at home. This election can break the United States as we know it. We have to stop having a President that rules by Executive Order. We need a President that obeys the Constitution of the United States and will repeal the executive orders that were signed by the present President. We have pins available that says: "Republicans who stay Home-ELECT DEMO- CRATS" that will be worn at the fair booth.
Mike Gallagher, 8th Congressional District Candidate received 78% of the vote in the primary but we need to work hard to get him elected on November 8. Let's all work together to elect Republicans in Novem- ber and take back our UNITED STATES OF AMERICA. Let's "MAKE AMERICA GREAT AGAIN!".
Officers for LCRW for 2015-2016
Darlene Ross, President-badross@shawanonet.net
Marlys Tauchen, V. President-Marlys.tauchen@gmail.com
Joyce Hagen, Secretary-nrsjoyce@jshagen.com
Patricia Romuald, Treasurer-promuald@hotmail.com
Virginia Jesse, President-ginnyann03@gmail.com
---
2016 Calendar of Events for RPSC:
Monthly Meetings of the County Committee of the Republican Party of Shawano County are held the third Tuesday at 12:00 noon. Starting in 2016 we are meeting at The Lighthouse at W6440 Gumaer Road, Shawano. Call Craig at 715-745-6292 for information about upcoming events.
| | |
| --- | --- |
| August 31 thru September 5 | |
| | Northwinds Banquet Hall Time to be announced |
| | |
|  November 12, 2016 | Meat and Booze Raffle Red River Tavern |
Other dates and events will be published as they become available or you can call Chairman Craig Carlson or any of the other officers.
We do not share our membership list with any candidates or their campaigns.
If you have any questions about membership in the Republican Party of Shawano County you can call Darlene at 715-304-9400 or email at badross@shawanonet.net
If you can help with any of the parades call Virginia Jesse at 715-853-9934.
---
RPSC Executive & County Committee Members:
Chairman – Craig Carlson
Secretary – Bonnie Olson
President L.C.R.W. – Darlene Ross
Information Technology – Devin Krizan
Publicity – Bruce Grassman
Immediate Past Chairman – Joyce Hagen
Vice Chairman – Devin Krizan
Treasurer -Virginia Jesse
Finance – Larry Romuald
Publicity/Activities – Craig Carlson
Newsletter Editor/Membership-Darlene Ross
Auxiliary Committee Chairmen:
Awards-Devin Krizan
County Committee Members:
2014-2017: John Ainsworth, Marcus Jesse, John C. Kriewaldt, Richard Kucksdorf, Clarence Natzke, Amy Ol- son & Eileen Spittlemeister 2015-2018: Joanne Aulenbacher, Roy Habeck, Ken Hagen, John Krizan, & Greg Parker
2016-2019: Don Baumgartner, Adam Bieber, Jane Serwe-Hahn, Alysia Pillsbury, Brian Westfahl & Gene Zeuske